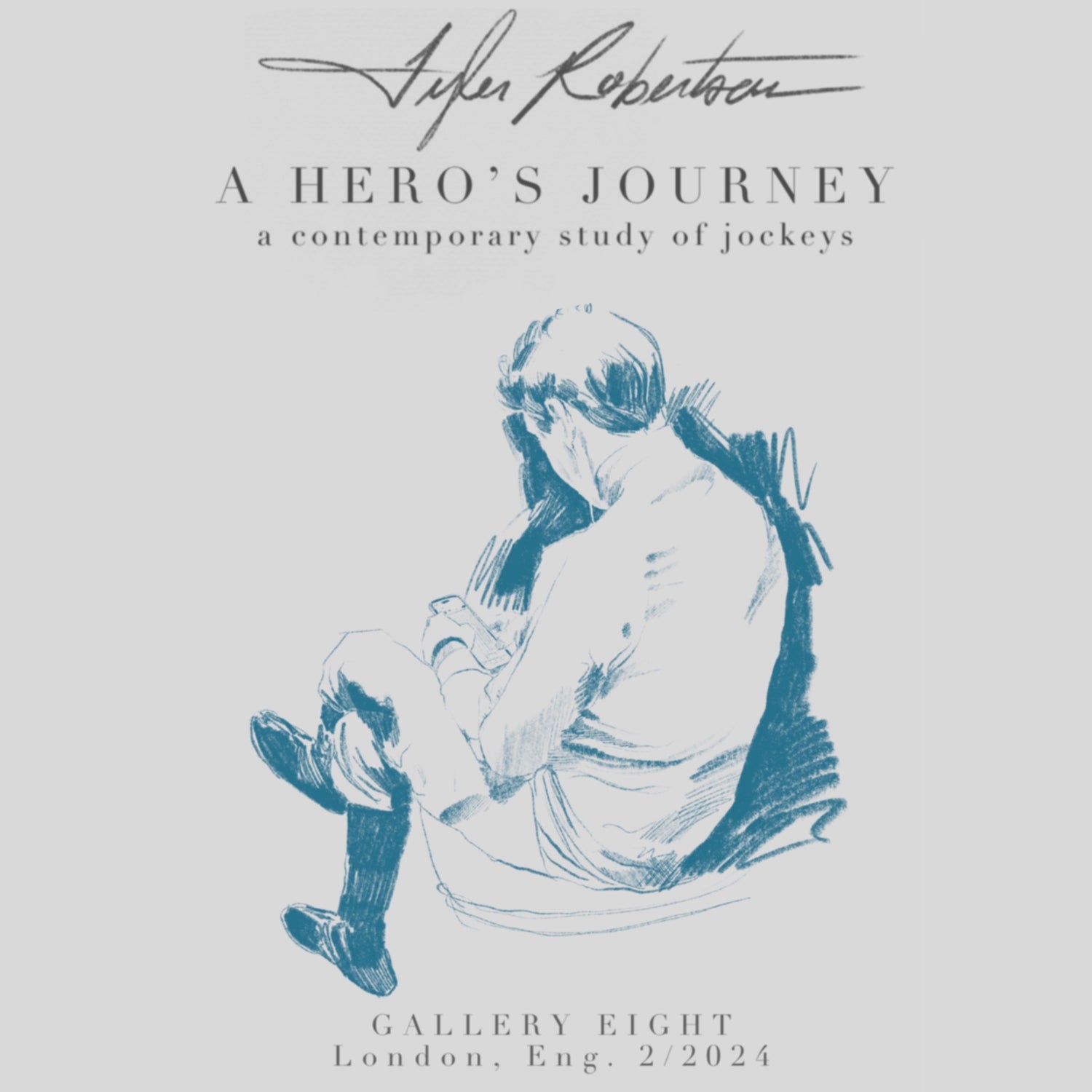 London Show ,2024
A Hero's Journey: a contemporary study of jockeys.
This body of work follows a jockey through the grueling journey they encounter multiple times each day of racing, from the "Call to Adventure" to the "Resolution."
These paintings will be on display at Gallery Eight in London. Supported with work by artist Quibe.
progress images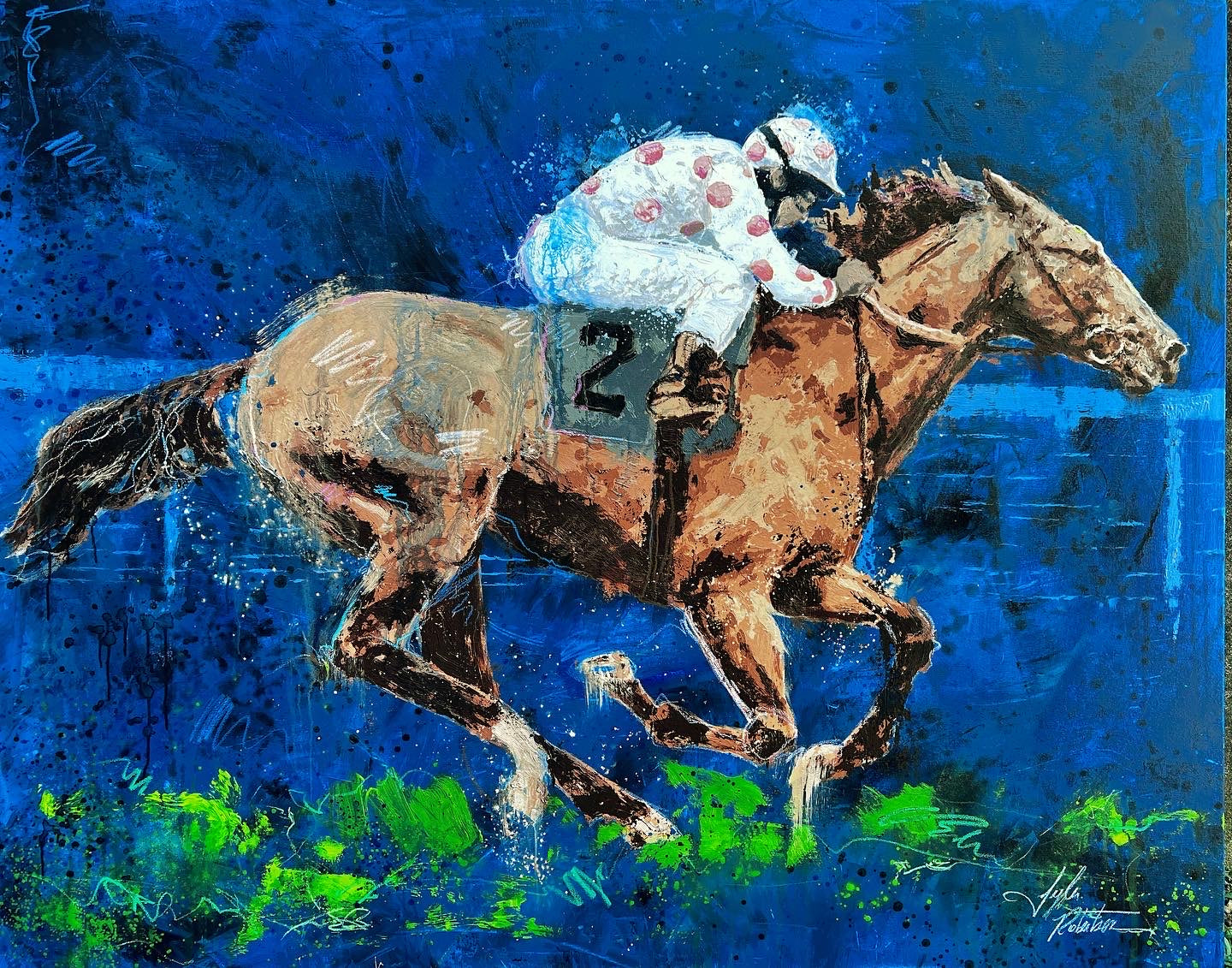 "PHOTO FINISH"
48x60" paint on canvas. The final push towards the finish line.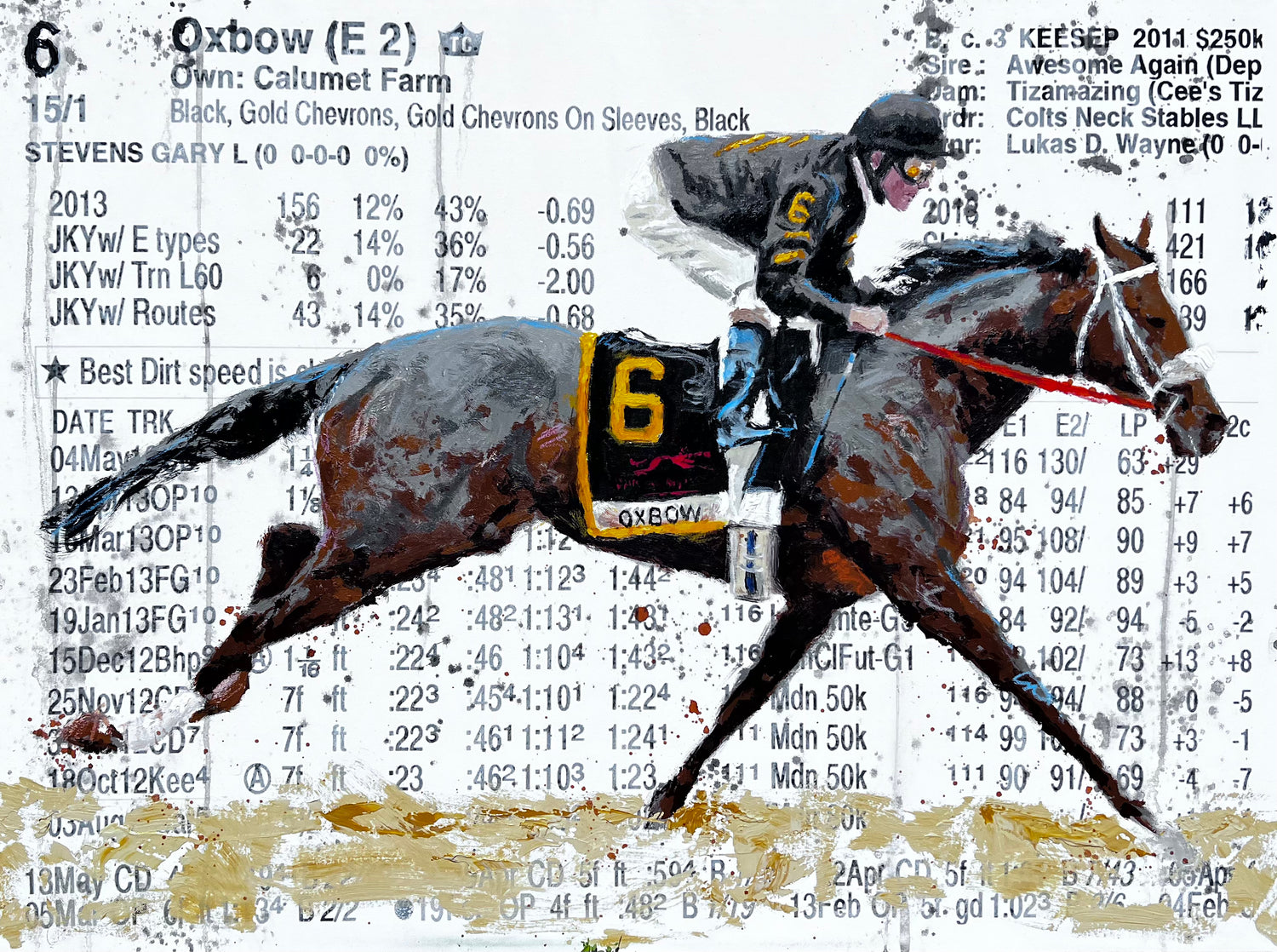 "OXBOW"
30X40" painting on printed racing form.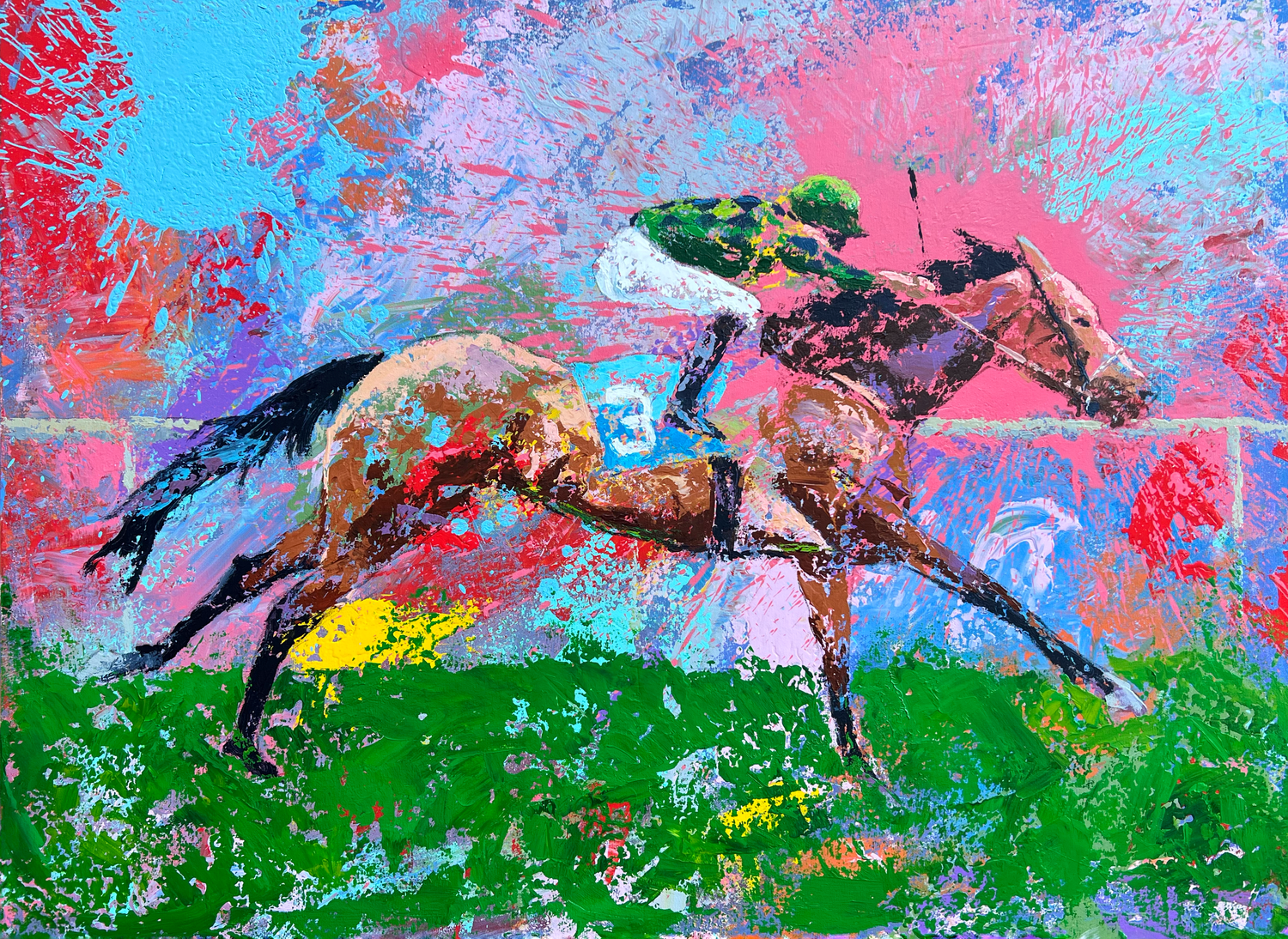 An artist with a decade of experience helping businesses and individuals through painting and graphic design